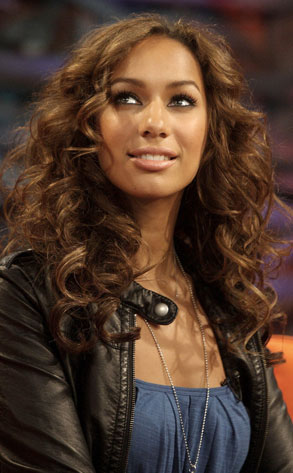 Bennett Raglin/WireImage.com
Simon Cowell is bringing his new singing sensation to American Idol.
I'm talking about British songbird Leona Lewis.
I can exclusively report that Ms. Lewis will perform her new hit single, "Bleeding Love," on Idol April 23!
Cowell discovered Lewis when she won X Factor, his Idol-like show in Great Britain. Her first album, Spirit, was released in the U.S. Tuesday. And get this—Spirit will reportedly debut at No. 1 on the Billboard album chart., making her the first female Brit ever to launch at the top. Not too shabby, right?! (In case ya missed it, make sure to click back to my exclusive one-on-one with Lewis.)
Rest assured, this won't be the last time you'll be hearing about the breakout 23-year-old superstar. As Oprah Winfrey declared when Lewis appeared on her show last month, "A star is born...you're the real deal!"
Welcome to America, Leona!