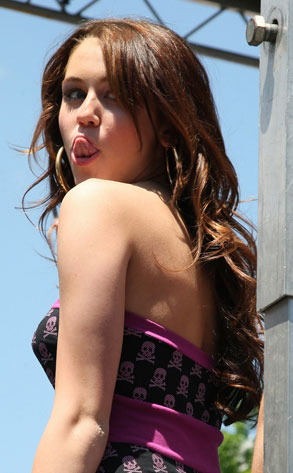 Theo Wargo/WireImage.com
There's a bounty on Miley Cyrus' head. Well, actually it's on her lips.
Photo agencies are preparing to pay at least $30,000 for a shot of Hannah Montana's first public kiss. And if her famous tongue wanders down the throat of Shia LaBeouf or a Jonas brother? The shot could be worth as much as $150,000.
If Miley is outraged by this, she should take control of it herself. Here's our plan, Miley: Recruit a neighbor boy, set up a camera timer and sell the pic yourself.
Or better yet, let us hold the camera. We would love a new car...er, to help.