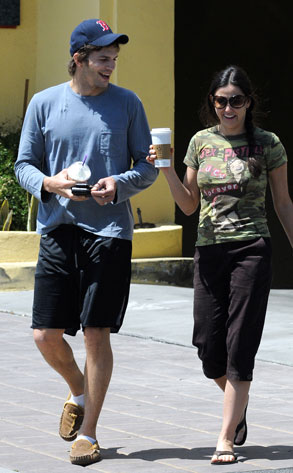 Cousart-Ramirez-Rios/ JFXONLINE.com
Ashton Kutcher and Demi Moore recently had the Talk with Moore's kids, according to an interview Kutcher gave to Elle (and we read here).

"I knew that one of the girls had had sex and hadn't really talked to us about it, so I wanted to create an open forum for her. So over Christmas last year, we had a conversation about sex—-all of us except Tallulah, the youngest...and one boyfriend was there."

Awesome. Still, even if it was an open forum, you gotta hope Demi wasn't wearing this "F--k Forever" shirt at the time.