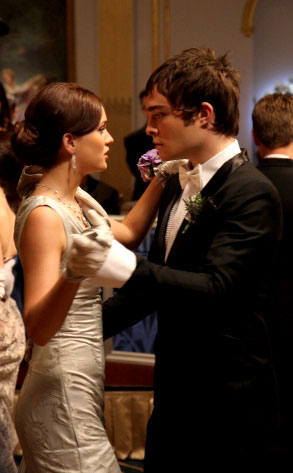 CW
There comes a time in every TV fan's life when you just gotta stop, drop what you're doing and let out a nice, big...
Squeee!
Today is such a day because in just a few hours, this season's most addictive guilty pleasure returns to our living rooms: the CW's Gossip Girl.
First, a little exclusive casting news: The CW confirms that Lydia Hearst (heiress of William Randolph Hearst and daughter of Patricia Hearst) will be guest starring in the season finale of GG. She plays Amelia, an interior designer for Bart and Lily's apartment and has a "moment" with Chuck Bass. (Oooh, she had better hope Queen B doesn't see!)

Lydia was most recently spotted by our own Marc Malkin hanging out with Gossip newbie Michelle Trachtenberg. Here's a pic...