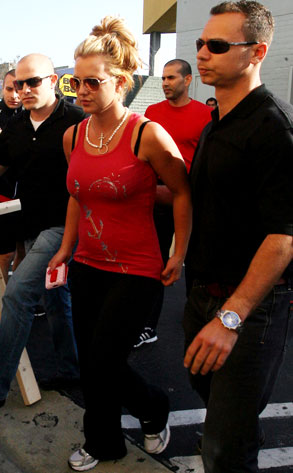 Fame Pictures, Inc.
Trying to squeeze in a little gym time after a hard day's work? You're out of luck if Britney Spears is around!
A number of exercise buffs at Bally Total Fitness were denied their daily dose of endorphins earlier this week because Spears was scheduled to work out at the same time in the same room.
John Wildman, chief marketing officer for the fitness chain, explained to E! News:
"What happened was we mistakenly double-booked the exercise room. Spears was in there for a 7 p.m. workout with her trainer, who booked the room. He did not realize that there was a 7:30 p.m. exercise class to start a half-hour later."
Naturally, in a Celebrity vs. Civilian matchup, the A- (or even the B- or C-) lister always wins. Brit kept at it while the sweat-deprived civilians were plied with water, nutrition bars and gift certificates, and sent on their way.
They were assured the mix-up would never happen again.