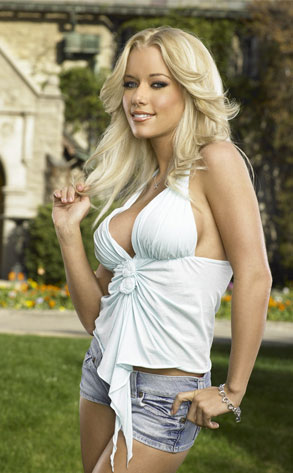 Jerod Harris/ZUMAPress.com
Step aside, Snoop Dogg and Slim Shady. The rap world is about to get a beat-boxing bunny.
(I could not make this stuff up.)
In case you hadn't heard, MTV has a new reality show called Celebrity Rap Superstar coming out this month, in which celebrity contestants learn to rap from industry mentors and then compete, American Idol style. Well, we're now hearing that E!'s own Kendra Wilkinson of The Girls Next Door has signed on to hone her hip-hop lyricist skills as well.
Though MTV has not officially confirmed her casting, our sources are insisting it's true. And as any good GND fan knows, Kendra's the perfect girl for the job, considering her penchant for spitting impromptu lyrics around the Playboy Mansion.
She'll be battling it out with other "celebrity contestants" like Perez Hilton for the title of Celebrity Rap Superstar. Kendra, babe, our money's on you.
—Reporting by Korbi Ghosh