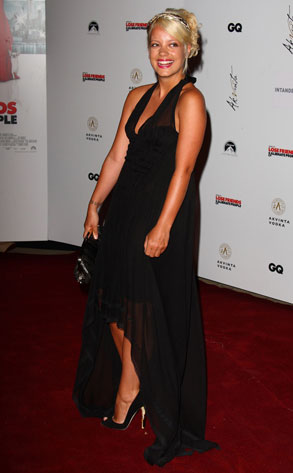 Mike Marsland/WireImage.com
Free spirit songbird Lily Allen is, no surpise, speaking her mind again. But this time, she might actually have a point.
In her latest MySpace blog entry, the "Smile" singer rails against those who make a living relentlessly snapping shots of her.
"I'm 23 years old. It's not my fault if photographers follow me everywhere," she blasts. "Occasionally I drink wine with lunch and, yes, I swim topless. This, in my book, is not embarrassing behavior."
We couldn't agree more, Lily. Especially the topless part.
"I wish digital camera hadn't been invented. If these photographers had to pay for film, it wouldn't be worth their time," she continues.
That's it. Stand your ground.
"On the other hand, digital pictures are easier to retouch, so I shouldn't complain."
So much for making that point.