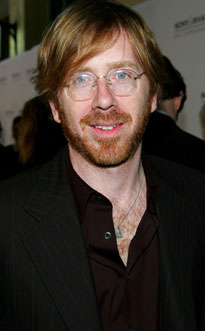 John Shearer/WireImage.com
Trey Anastasio went Phishing for trouble and caught a break.
After successfully completing a drug reatment and counseling program, the jam rocker was sentenced to three years probation for a 2006 DWI bust. He had been facing a possible three years in state prison if for any reason he failed the drug program.
Anastasio, 43, pleaded guilty to felony possession of painkillers without a prescription in connection with a December 2006 traffic stop in upstate New York, during which officers found the painkillers hydrocodone and Percocet and the anti-anxiety medication Xanax, all prescribed to another person, according to official reports.
Charges of driving with a suspended license and driving while intoxicated were dropped as part of the plea deal. Anastasio did end up spending two days in jail after missing a counseling session in January, but he's due to graduate from his treatment program next month.
The musician's felony conviction was also reduced to a misdemeanor upon completion of treatment.