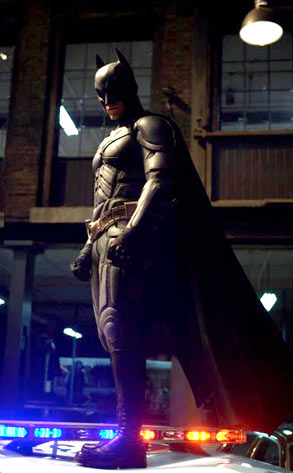 Warner Bros. Entertainment.com
Maybe they should have called it The Really Dark Knight.
Batman star Christian Bale has been arrested in London after turning himself in to a police station to undergo questioning on allegations that he assaulted his mother and sister.
The incident allegedly took place in the box-office champ's Dorchester Hotel room in London on Sunday, the day before the blockbuster film's European premiere.
A Metropolitan Police spokesperson tells E! News that Bale presently faces "no charges, all we are saying at the moment is that a 34-year-old male attended a central London police station this morning, by appointment, and was arrested in connection with an allegation of assault.
"He currently remains in custody."