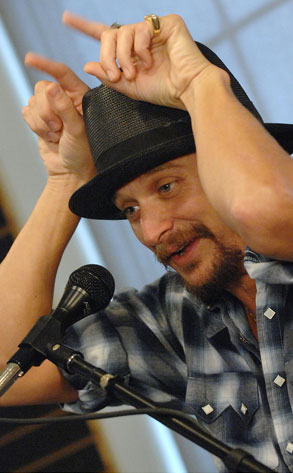 Rick Diamond/WireImage.com
No more waffling over Kid Rock's punishment.
The Detroit rap-rocker's battery case is a done deal, with the 37-year-old pleading no contest Monday in a DeKalb County, Ga., courthouse to one count of simple battery in connection to last fall's Waffle House smackdown.
In exchange, the Kid, whose real name is Robert Ritchie, was sentenced to one year of probation, six hours of anger-management counseling, 80 hours of community service and was ordered to pay a $1,000 fine.