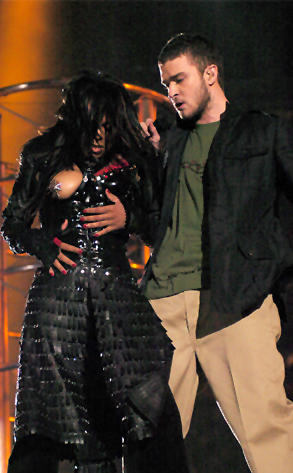 Kevin Mazur/WireImage.com
And let's hope this is the last we hear of a certain wardrobe malfunction.
The long-running legal saga involving the escape of Janet Jackson's right breast during the halftime show of the 2004 Super Bowl has apparently come to an end as a federal appeals court today tossed out the $550,000 indecency fine against CBS Corp.
In its ruling, the 3rd U.S. Circuit Court of Appeals said the Federal Communications Commission "acted arbitrarily and capriciously" when it issued the pricey penalty against the network for the boob slippage.