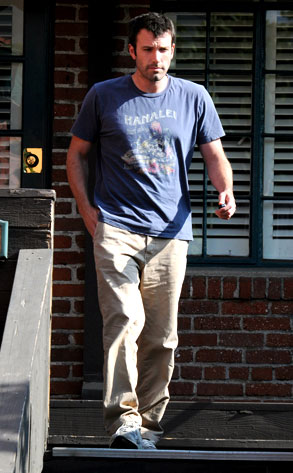 WENN
We've often thought of Ben Affleck as being like our neighbor's golden retreiver Sandy: a cheery, dependable lunk, but not too bright. Sort of like a much nicer version of his Dazed and Confused character, O'Bannion.
So imagine our surprise when we see ol' Benny in the August issue of O magazine, listing what books made a difference to him, and choosing Strunk & White's classic writing how-to, The Elements of Style.
It's cute and refreshing for an A-lister like Affleck to give props to the old standard, when most of H'wood believes The Elements of Style is Tim Gunn's new tome and good grammar refers to Kelsey Grammer's Emmy awards.
On behalf of copy editors and English teachers everywhere, thanks for caring and sharing, Ben!