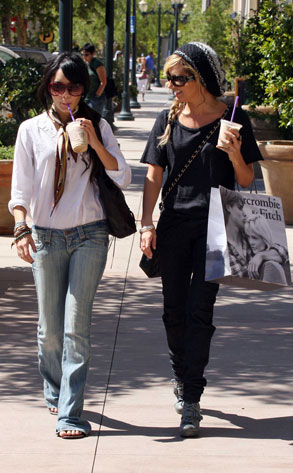 Steve Levy/INFphoto.com
Hollywood starlets, they're a lot like us.
The rehearsing cast of High School Musical 3 took a snack break at local Salt Lake City pizza parlor Settebello Pizzeria Napoletana last Tuesday, E! News has learned.
Disney stars Ashley Tisdale and Vanessa Hudgens patronized the joint and split a margherita pizza and salad, with the total bill coming to less than $20 bucks.
And according to Mike the manager, the girls left a very generous tip, doubling the actual bill. "They were supernice and generous and left a big tip. Really big. Really nice of them."
OK, so maybe they're a little like us...but a lot more generous!