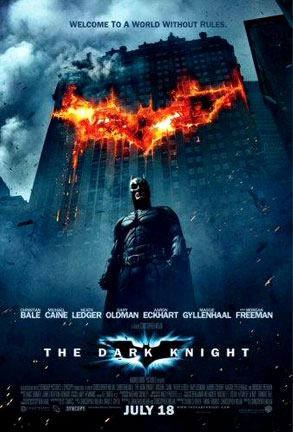 Warner Bros. Pictures
In a made-up word: Bat-tastic.
The Dark Knight pulled in an astonishing $66 million Friday, and looked to be on pace for a record opening weekend, Exhibitor Relations Co. estimated today.
Spider-Man 3, we hardly knew ye.
As of Dark Knight's $66 million debut, Spider-Man 3, which opened with $59.8 million last year, lost its titles as the biggest-ever opener and biggest-ever single-day grosser.
By Sunday, Exhibitor Relations said, The Dark Knight could boast a three-day weekend take of $155 million, a number that would best Spider-Man 3's $151.1 million, and trump the latter movie's last remaining glamour record.