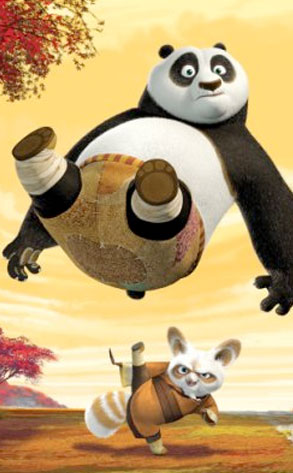 Paramount Pictures
Nobody pokes fun at a panda in this town and gets away with it.
A Chinese artist known for invoking his country's bamboo-gnawing national symbol in nearly everything that he does has filed a complaint against DreamWorks over its treatment of Po, the initially inept bear voiced by Jack Black in Kung Fu Panda.
Zhao Bandi, who last month rallied for a boycott of the film, is demanding an apology from the studio for certain attributes it assigned to the title panda, including his green eyes and the fact that he has a duck for a father.
Beijing's Chaoyang District People's Court has formally accepted his suit, he says.
But Bandi is not asking for any money—just the apology.