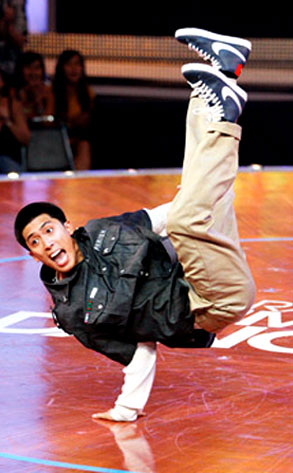 Photo by Mark Davis/Polk Imaging
Randy Jackson is getting the crew together this fall.
The dawggone musician has announced plans for the inaugural America's Best Dance Crew Live, a 20-date tour to showcase the best the hit MTV show, now in its second season, has had to offer so far.
On the lineup so far are the masked men of season-one winner JabbaWockeeZ and the wheel-bound B-boys of BreakSk8. Three remaining spots on the tour will soon be filled by crews from seasons past and present.