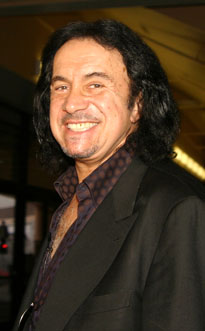 Johnny Nunez/WireImage.com
Executive producer Mark Burnett was apparently quite impressed with Gene Simmon's impertinent Celebrity Apprentice performance.
The shameless KISS rocker has been tapped to be head judge on the new CBS competition show Jingles, Burnett's latest offering to the remote-wielding masses.
Simmons will preside over a hunt for the best ad jingle for "anything and everything," according to the network's press release. Each week, contestants will be asked to write and perform their own catchy little tunes touting toys, food, beauty products, sports teams, etc.
The winner gets $100,000 and an advertising contract with an as-yet-unannounced firm.