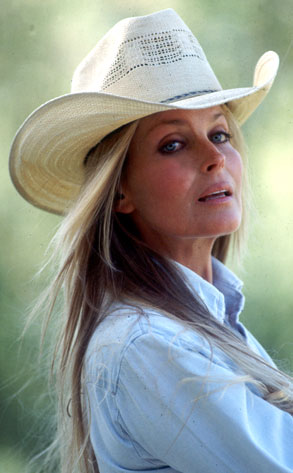 NBC
Now running your daily trifecta... A perfect 10.
Gov. Arnold Schwarzenegger has named animal lover Bo Derek to the seven-member California Horse Racing Board, which oversees all of the state's racing and betting action.
The 1980s-era bathing beauty will get her feet wet Thursday, when she's scheduled to attend her first meeting at Del Mar Racetrack, near San Diego. The post, which was confirmed by the state Senate, pays $100 per day, maybe enough for extra oats for her own stable full of Iberian horses.
But Derek, who has been lobbying Congress for the past five years to ban the slaughter of wild horses, could hardly have found a more suitable role.
In addition to being a spokeswoman for the Animal Welfare Institute, in 2002 she penned the memoir Riding Lessons: Everything That Matters in Life I Learned from Horses and is the founder of her own line of fine pet-care products, Bless the Beasts.