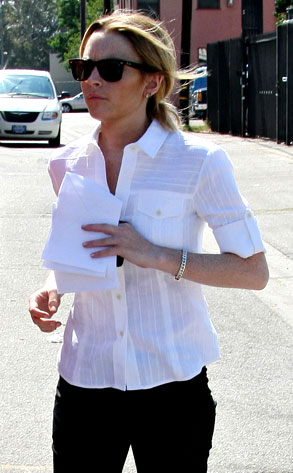 Fame
As if Lindsay Lohan didn't have enough of her own legal woes to deal with, now she's being dragged into the courthouse troubles of bosom buddy Samantha Ronson.
E! News has confirmed that Lohan was served—or at least was the subject of an attempted service—today on the Los Angeles set of her new movie, Labor Pains.
"She refused to take the papers, and they fell to the ground," an eyewitness to the service told E! News. "She pulled her arm away, and her bodyguard grabbed the subpoena server's arm."