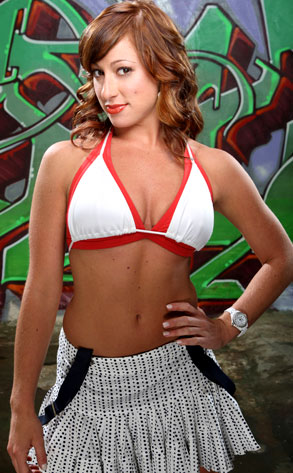 Joe Viles/FOX
With Dancing With the Stars on summer hiatus, the curse of the toe-tapping reality show has had to make do with the unlucky hotsteppers at So You Think You Can Dance.
Shortly after making the cut as one of the Fox show's top 10 finalists, contestant Jessica King has been forced to leave the competition after suffering an unspecified injury.
Recently ousted semifinalist Comfort Fedoke will return to take King's place in the competition.