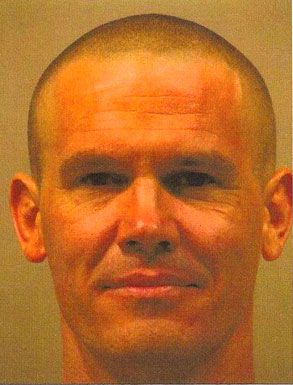 Shreveport Police Department
Don't mess with George W. Bush...or the friends of the actor who's playing the president in a movie.
W. costars Josh Brolin and Jeffrey Wright were arrested outside a Louisiana bar early this morning after trying to exercise too much executive authority when the cops tried to arrest their drunk-and-disorderly pal, according to the Shreveport Police.
The police were called to Stray Cats bar at around 2 a.m. to break up a disturbance, but things apparently got so rowdy that the popos had to call for backup.