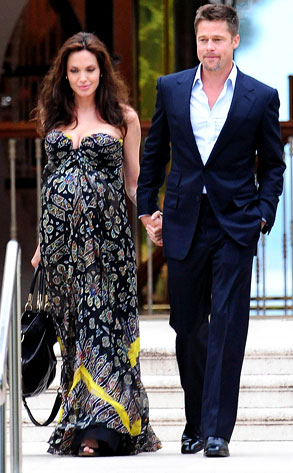 INFphoto.com
• Whatever publication is given the honor of presenting the world with photos of Brangelina's twins (that may or may not be delivered via C-section this Tuesday) will have to stop calling the couple Brangelina.
• Want a Hills star at your nightclub but can't afford Spencer Pratt's hefty $100,000 price tag? No worries, you can still have the more reasonably priced Audrina for just $10,000.
• Looks like Jessica Simpson's got Tony Romo totally whipped. But today is her birthday, so anything goes.
• Ali Lohan's Rihanna-inspired single that actually sounds nothing like Rihanna is now available for your listening pleasure.
• Amy Winehouse visited Blake in jail yesterday and "yanked her top down, pressed her boobs against a glass booth and writhed suggestively," which one visitor said "was not a pleasant sight." Unpleasant? We find that hard to believe.