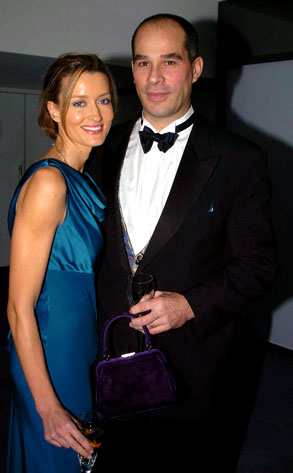 Alan Davidson/WireImage.com
The husband of Californication actress Natascha McElhone, who just so happened to be one of Britain's top plastic surgeons, unexpectedly passed away in London Tuesday at the age of 42.
It was just one day after Martin Kelly and McElhone celebrated their 10th wedding anniversary.
A publicist for the widowed 36-year-old star, who is currently expecting the duo's third child together, said there would be "no comment at this time."
The British media, however, is reporting that Kelly was found slumped on the doorstep of the couple's London home by a doctor friend just after 10 p.m.
McElhone, who has also appeared in Solaris and The Truman Show, was filming in the U.S. at the time and is currently en route back to the U.K. Kelly had joined her in the States just last week.
While no cause of death has been announced, Kelly is believed to have suffered a heart attack. Scotland Yard, meanwhile, is treating the death as unexplained and said a postmortem examination would be carried out.
"It's still a mystery about the death," McElhone's stepfather, Roy Greenslade, told the Daily Mail. "It's so unexpected. Such a fit, handsome, fighting young man...We are in a bit of a terrible state to be honest."
McElhone and Kelly already have two young children, Theodore, 8, and Otis, 5.