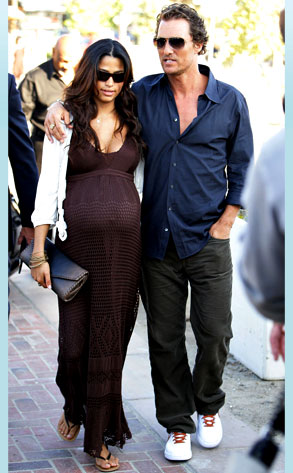 XXX/Fame Pictures
Matthew McConaughey is a proud new pop. (Although someone should probably tell him that all new babies arrive sans shirt.)
The ab-fab actor and his girlfriend, Brazilian model Camila Alves, welcomed a 7-pound, 4-ounce boy, their first child together, Monday evening, E! News confirms.
The youngster was born at 6:22 p.m., according to McConaughey's rep.
But while this may cut into the Texan's time for sojourns to Nicaragua and lazy days on the beach with Lance, the Sahara star sounds more than ready to embrace daddyhood.