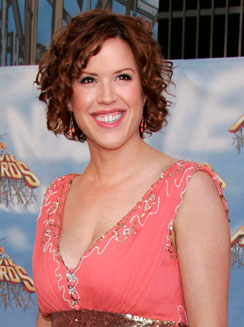 Lisa O'Connor/ZUMA Press.com
The naggingly beloved actress Molly Ringwald expressed a desire this week to star in a sequel to her 1984 breakout film, Sixteen Candles.
Said Ms. Ringwald, "I think it would be great. I think there are definitely a lot of people who would love to see it, and I would love to do it."
Would you love to see it? Or, would you prefer that she made a sequel to another of her films?