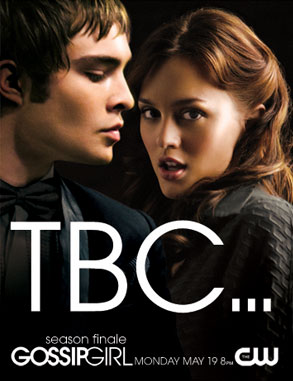 CW
Take that, Wall Street Journal.
On the same day the nation's leading business newspaper reported that time may be running out for the CW, the network went on to score its biggest second-biggest Monday night. Ever. In its two-year history. Among viewers named Ashley who like venti decafs, except on Fridays when they favor grande chais aged 18 to 34.
Well, anyway, it's something.
And, actually, the season finales of One Tree Hill and Gossip Girl needed no qualifications. Per the CW, they provided the network with its most-watched Monday of the season, and its best Monday performance in its aforementioned two-year history among prized young adults, aged 18-49.