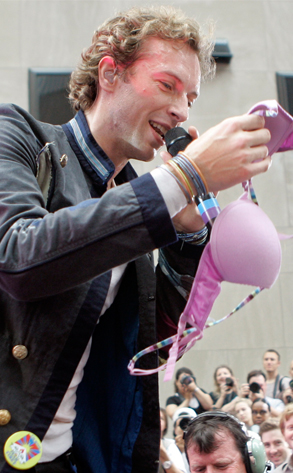 AP Photo/Richard Drew
Or at least for the over-the-shoulder boulder holder that carries 'em.
Chris Martin, who burst on the scene with his band Coldplay a few years ago with the song "Yellow," found himself seeing pink during the group's performance on the Today show Friday, when an overzealous fan decided to toss the troubadour a token of appreciation.
No word on who threw it, but personally, we're hoping it wasn't one of Willard Scott's centenarians.