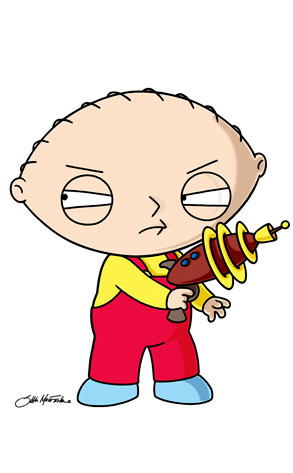 FOX
Stewie, a serial killer and Down Under singers are in. Wisteria Laners, Cylon apologists and Heroes are out. Let the grousing begin.
The Academy of Television Arts & Sciences released its list of Emmy semifinalists for this year's top TV drama and comedy series, and along with usual suspects like The Office, Boston Legal and House, there's plenty of new blood and old favorites still in the running for hardware.
Fox's Family Guy could become the first animated show to win an Emmy for Best Comedy Series, making the top 10 along with newcomers like HBO's Flight of the Conchords and ABC's Pushing Daisies.