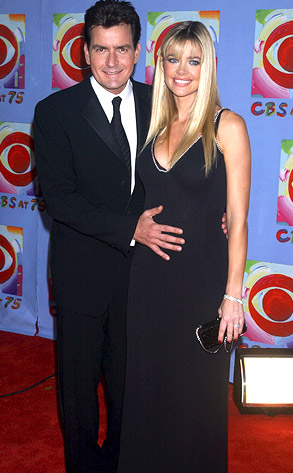 Dan Herrick-KPA/ZUMApress.com
Denise Richards may be trading a close-up for a cross-examination.
The reality star has arrived at court for an undisclosed matter pertaining to her and Charlie Sheen's ever acrimonious custody battle, after the actor filed a sealed motion earlier this morning.
"I am actually sitting in the parking lot of the courthouse...again," she told E! News' Ryan Seacrest. "I am sure everyone will hear about it and read about it later."
Or for that matter, right now...