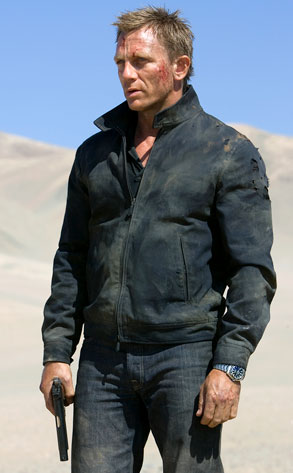 Sony Pictures
The ultimate Bond girl just got a license to kiss two of Britain's hottest stars.
The longtime producer of the 007 franchise, Barbara Broccoli, laid down a winning $38,000 bid at a London fund-raiser Tuesday for the chance to lock lips with current superspy Daniel Craig, big-screen bumbler extraordinaire Hugh Grant and Harry Potter half-giant Robbie Coltrane.
Well, ever since the casting couch was rendered illegal, the producers have to get their action from somewhere.