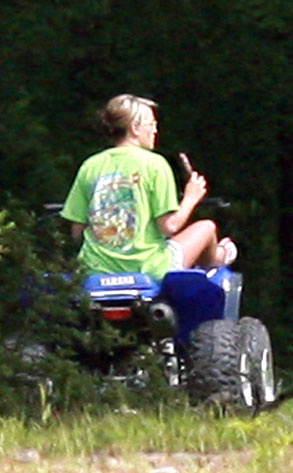 INFdaily.com
Because of some unusual scheduling issues, The Soup filmed this week's episode last night instead of Thursday, which is to say, tonight. As a result, this week's show wasn't able to address what is certainly the biggest news item to come out of Kentwood, La., this morning.
Undeterred, one man, Soup writer Lee Farber, has refused to admit defeat and boldly ventures forth to deliver the following joke to our blog regardless of the cruel dictates of time:
E! News has confirmed that Jamie Lynn Spears and fiancé Casey Aldridge welcomed daughter Maddie Briann this morning, the first child for the young couple. Sean Preston and Jayden James are already fighting over which one gets to marry their new cousin.
A salute to you, Lee Farber! May you rest in peace.