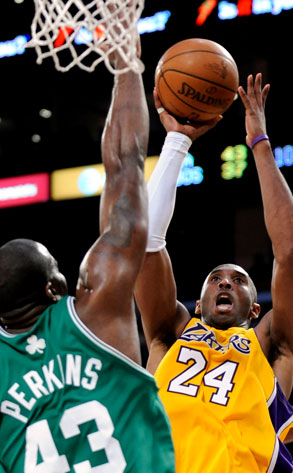 AP Photo/Kevork Djansezian
Fueled by the resurgent NBA Finals, TV ratings are going where TV ratings rarely go: up.
Through the first three full weeks of the summer season, the big four broadcast networks have combined to average 6.4 million viewers, up from 6.2 million for the same period last year.
The gain is modest—3 percent—but it's a gain. Unlike the 10 percent decline the big four networks collectively suffered during the just-completed regular season.
The summer, and especially ABC, have benefited from basketball's renewed Boston Celtics-Los Angeles Lakers rivalry.