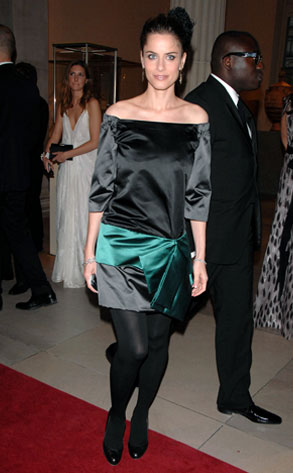 LRRB & Co./WireImage.com
Amanda Peet is getting into disaster mode.
The Whole Nine Yards star has been tapped to play the female lead opposite John Cusack in helmer Roland Emmerich's latest big-screen apocalyptic adventure, 2012.
The film centers on survivors of a massive catastrophe who struggle to stay alive amid volcanic eruptions, glacier melts and typoons that threaten humanity's very existence.