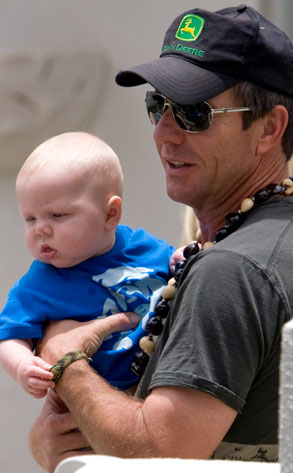 Starsurf / Splash News
Father's Day will certainly have special meaning for Dennis Quaid this weekend. After all, it was just seven short months ago that the actor's newborn twins were facing the fight of their lives.
Now fully recovered, Thomas Boone and Zoe Grace (not pictured) are with their daddy this week in Hawaii, where he's being honored at the Maui Film Festival.
But the G.I. Joe star isn't the only celebrity pop who will be doting over his darling little ones come Sunday. Choose your favorite Tinseltown father in our Hollywood's Hottest Dad poll.