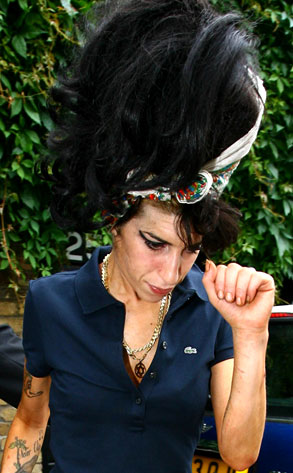 Matrix/Flynetpictures.com
What is Amy Winehouse hiding in that beehive 'do of hers, an actual beehive?
The "Rehab" singer wigged out—literally—in front of her London home Thursday morning, with a heap of hair as big as a Carmen Miranda headpiece, sans the fruit.
Normally, we would just dismiss this kind of quirkiness as a deliberate attempt by a celebrity to generate attention, but in the troubled troubadour's case, we think she simply couldn't care less what anybody thinks.
Which makes it all the more fascinating.