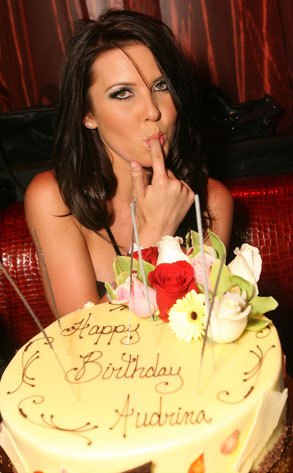 Jordan Strauss/WireImage.com
It's been a good week for Audrina Patridge.
Not only did the Hills hottie land a leading role in Into the Blue 2, she also celebrated her 23rd birthday in Las Vegas Saturday night.
Audrina jetted in from Hawaii, where her movie's shooting, with a small group of family and friends—that didn't include Lauren Conrad or Justin Bobby.
After dining at Company American Bistro, Audrina and Co. headed to LAX, where the birthday girl had her very own VIP table.
In between sipping Grey Goose cocktails, she took pics and danced before blowing out the candles on her cake.
With or without L.C. around, looks like life's still pretty sweet for her.