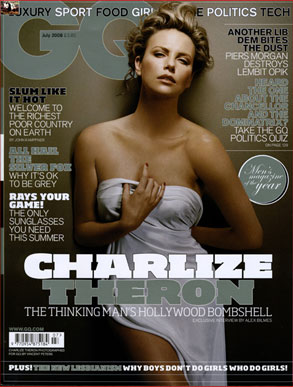 GQ
She's been a monster on film, but we didn't know Charlize Theron talked like one, as she does in British GQ.
Of course, it might just the topic: the tabloid attentions of the paparazzi. In short, she's not a fan and doesn't think being in the tabs is part of her job description or of anyone else's.
We'll let her explain...