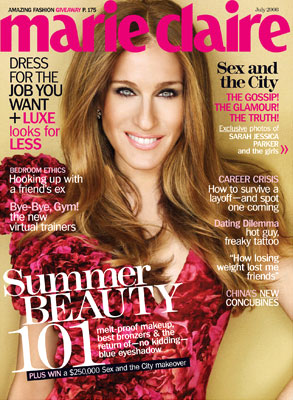 Marie Claire Magazine
On the Manolo Blahnik heels of the Sex and the City movie's stellar opening weekend comes the July issue of Marie Claire featuring four different covers—with Sarah Jessica Parker, Kim Cattrall, Kristin Davis and Cynthia Nixon each getting their very own.
Such a gesture by the magazine is indeed a testament to both the groundbreaking nature and cultural impact of the show, and now, the film.
"These were women who were objectifying men. And it was sort of jarring," says SATC creator Darren Star.