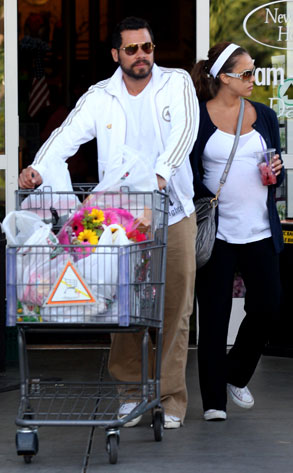 Bret Thompsett, PacificCoastNews.com
Jessica Alba's not taking any chances.
The mom-to-be reveals that she won't be able to make it to the Love Guru premiere June 11, saying she and husband Cash Warren have spent the past month prepping for their new arrival.
That's good news for fans who can compete to win Jess' tickets to the star-studded premiere on her MySpace Celebrity page.
And better news for media outlets tracking the arrival of Baby Alba-Warren. Light, camera and the countdown to delivery begins!