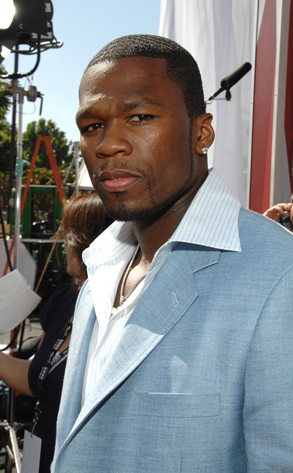 50 Cent is making business sense.
The rap superstar is, according to Variety, partnering with MTV for a new reality series aiming to discover the next big street-smart entrepreneur.
The project, which does not yet have a title, is described as a hip-hop spin on The Apprentice and will follow 16 contestants who shack up together and compete in weekly challenges to see who's got the savviest business instincts. Fiddy picks 'em off one by one.
The cable network has ordered eight episodes, but there's no word yet on a premiere date.
Fiddy's show is the latest hip-hop flavored reality offering from MTV, joining such mainstays as Sean Combs' Making the Band and Xzibit's Pimp My Ride.
The 50 Cent show is one of several newcomers to MTV's roster, joining Making the Rock Band; Buzzin', an Entourage-esque series set in the music biz and focusing on newcomer Shwayze and rocker Cisco Adler; and an untitled reality show following hip-hopster T.I. as he logs some community service before reporting to prison.