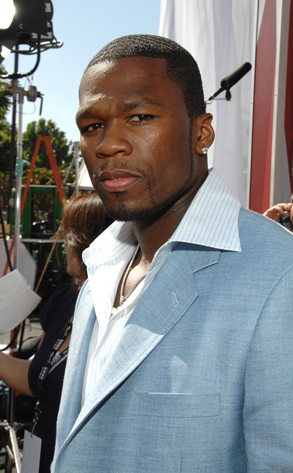 With friends like these...
Police busted a member of 50 Cent's entourage early Tuesday for allegedly roughing up a woman at the rap star's manse in Farmington, Conn.
According to police, Dwayne McKenzie, 27, beat an unidentified 22-year-old female with a belt following a nasty spat. Officers responding to the call noticed visible injuries on the victim.
Fiddy's pal was taken into custody around 3 a.m. and booked for assault, strangulation, breach of peace and unlawful restraint. He was released after posting a $10,000 bond and ordered to report in court July 15.
This isn't McKenzie's first run-in with Connecticut's finest. The hanger-on was previously busted for purportedly pistol-whipping a nightclub promoter in Hartford.
There was no immediate comment from 50 Cent's camp.