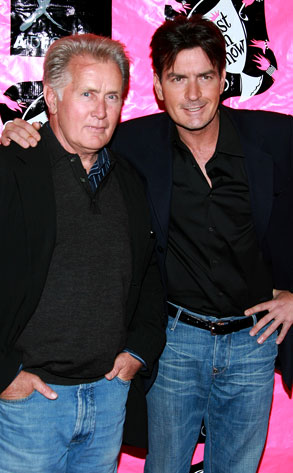 Jordan Strauss/WireImage.com
With a father like this, who needs contentious ex-wives?
Martin Sheen seems to have picked up where Denise Richards left off, in—of all places—AARP magazine, doing his well-meaning best to keep son Charlie Sheen's private battles in the public forum.
The 67-year-old rehashed some of the bad times with the magazine, claiming he became "fanatic" when trying to get his now sober son clean.
"When a life is at stake and it's your child, you become fearless in a lot of ways. I mean, you just become fanatic," he said. "Nothing ever gets done unless it's by a fanatic."
Unable to leave well enough alone, Sheen the elder also dished on his son's less-than-responsible financial history.
"The only way I got to Charlie, frankly, was because he'd skipped out of the hospital. I had to pay the bill. In paying the bill, I got to see why he was in there. He'd consumed an illegal substance; he was on probation...This was a criminal matter. And so that was the wedge; that was the leverage I had...It was the only way I got him."
As for his own troubles, Sheen is game enough not to leave them out.
"I got sober through Catholicism, through my faith," he said.
Hallelujah.