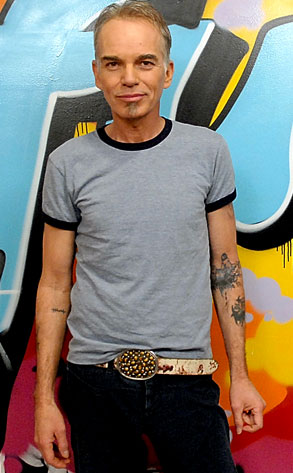 Jamie McCarthy/WireImage.com
Billy Bob Thornton was never the poster boy for normalcy, but is he a model creep?
The Oscar-nominated actor's former sister-in-law has filed a police report alleging Thornton's been harassing her for the past two years and, to her belief, has bugged her home so he can eavesdrop on her conversations.
Elysabeth Cherniak, sister of Thornton's fourth wife, Pietra Cherniak, claims she originally thought the Bad Santa star was putting the moves on her, but then his frequent emails became "more insulting."
"First he said that he wanted to be with me and take care of him, but I wanted to stay away, because he gave me the creeps," Cherniak told E! News Wednesday.
"He definitely had designs on me. I didn't do anything for a long time, because I didn't know what my rights were, but it was very scary."