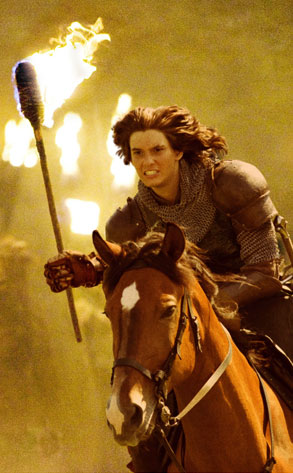 Walt Disney Pictures
After recovering from its Speed Racer hangover, Hollywood is hoping to bounce back in a big way with The Chronicles of Narnia: Prince Caspian.
The first Narnia flick was a hit ($65 million opening weekend, nearly $300 million overall), and this one will be, too. Nothing else of great importance opens this week, and after family audiences avoided Speed last weekend, the kids are getting antsy.

Look for Prince Caspian to come in just under $70 million—let's say $68.7 million for opening weekend. This movie will make its real coin overseas, so whatever it rakes in Stateside is pure icing.
What do you think? Am I selling epic battles, Minotaurs and fresh-faced kids short? Or giving them too much credit? Sound off in the comments.