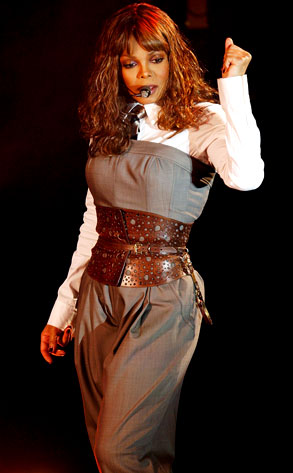 Joe Kohen/WireImage.com
Janet Jackson is bringing her rhythm to the nation once again.
While she already confirmed her musical plans to E! News last month, the singer took advantage of her guest spot on The Ellen DeGeneres Show Monday morning to formally announce she will hit the road this fall.
Jackson is set to kick off the Rock With U tour in Vancouver on Sept. 10, marking the first time in seven years that she's taken her show on the road.
"I can't wait," she said in making the announcement.
While the concerts ostensibly are supporting her chart-topping new album, Discipline, Jackson will also play classics from her previous albums as chosen by the fans. She has even set up a special phone number (323-622-8139) for fans to call in and make special requests, leave her a message or feedback or eavesdrop on messages already left by fans.