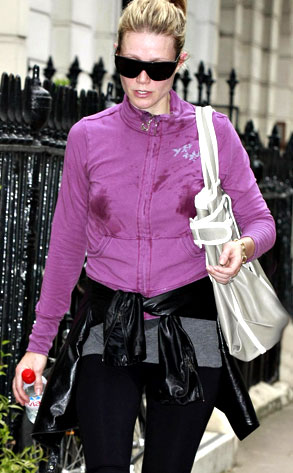 FAME
When it comes to pumping iron, this Iron Man star definitely doesn't hide it—although she probably wishes she had.
Gwyneth Paltrow, who plays Robert Downey Jr.'s gorgeous confidante, Pepper Potts, in the box-office smash, is spotty, er, spotted in London Thursday leaving the same gym where Madonna is also known to work up a sweat.
But at the risk of sounding like a shallow Hal, Gwyn, we do admit you've been looking absolutely amazing lately, and the proof is in the pudding.
Or in this case, the pores.