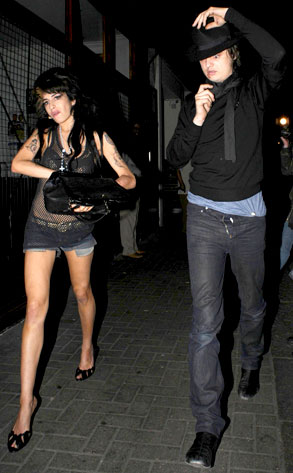 Ramey
Her debut album may be called Back to Black, but at this rate, Amy Winehouse seems destined to simply fade to black.
For the second night in a row—and just two days after London police decided not to charge the "Rehab" singer in connection with a video showing her allegedly taking drugs—Winehouse was out in full force on Wednesday.
The 24-year-old was spotted stumbling outside her home during the wee hours of the morning—and later seen chumming around with her equally oh-so-stable buddy, Pete Doherty.
Of course, whether or not they actually knew they were hanging out together is up for debate.