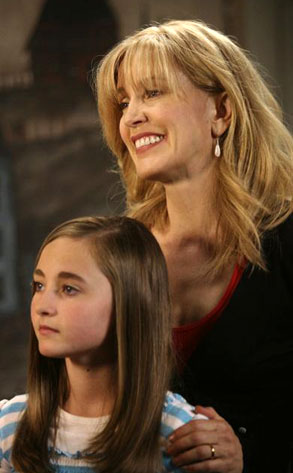 ABC
Did Felicity Huffman really hit 11-year-old Rachel Fox while shooting last Sunday's episode of Desperate Housewives—and will the slap come back to haunt her during the upcoming two-hour season finale?
Either way, Rachel ain't spillin'.
But no need to call Child Protective Services. It was all part of a day's work when Huffman's Lynette Scavo smacked her evil stepdaughter, Kayla, played by Rachel.
When I asked Rachel this morning just how real the slap was, she laughed, "Did it look real to you?"
When I told her it did, she simply said, "Good."
And that's not the only thing she's clamming up about...