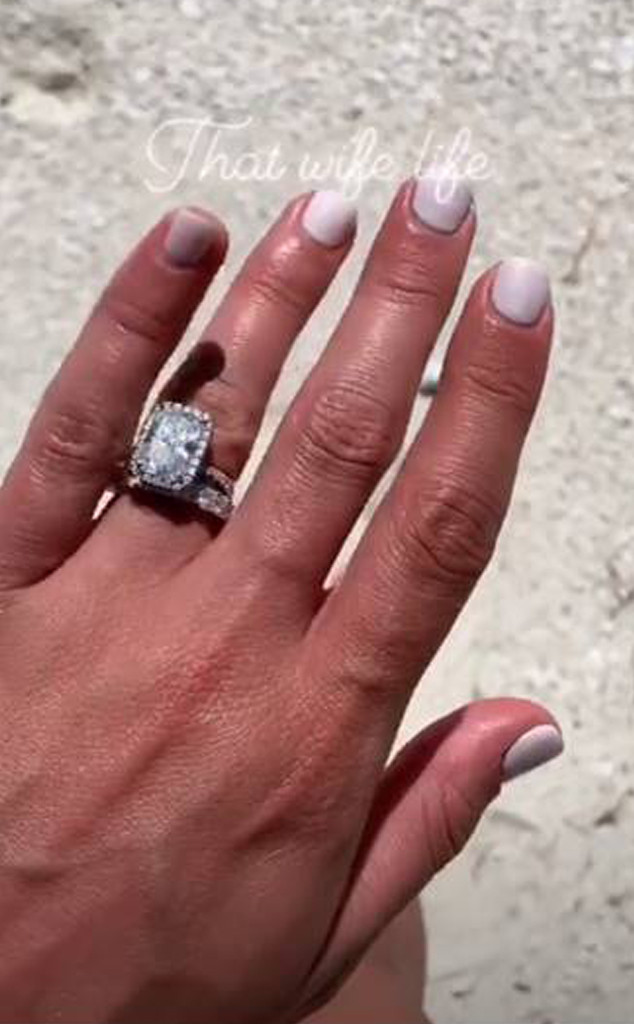 Instagram
A Lea Michele le encanta su "vida de esposa", como lo describió perfectamente en sus Instagram Stories.
La ex actriz de Glee y su esposo Zandy Reich se dieron el sí a principios de marzo y ahora disfrutan de una romántica luna de miel. Con toda seguridad, podemos decir con seguridad que la chica de 32 años está en un estado de dicha matrimonial. En cada oportunidad, la actriz presume su impresionante anillo de matrimonio.
Michele le ofreció a sus 5.4 millones de seguidores una excelente imagen del anillo y su luna miel a través de Instagram Stories.
Dos palabras: ¡Es hermoso!
Por la imagen supimos que el anillo parece estar adornado con diamantes circulares a su alrededor. Una fuente le había dicho previamente a E! News que era "un radiante anillo de 4 kilates con corte radiante" y que Zach "lo diseñó personalmente con Leor Yerushalmi y The Jewelers of Las Vegas".