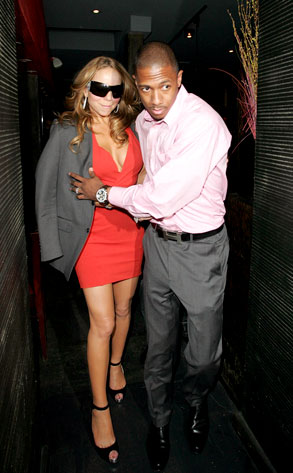 Jeff Steinberg/INFphoto.com
How long do you think Nick and Mariah will stay married?
—L.H.
Are you insinuating a less-than-robust future between a 27-year-old rapper and diva who walks her dogs in evening wear and complains when her Jack Russell can't get an airplane seat in first class? Honestly, son. Where's your faith in hip-hop humanity?
If you must know, celebrity therapists say they've seen whirlwind relationships like Nick Cannon and Mariah Carey's—plenty of times. And things rarely end well.
Click into the jump to see which insta-hitchings are still solid and who split quick.